The best options in pools
Above-ground vs in-ground pools: what's best?
A swimming pool is a delightful feature for any home. It's the ideal place to relax in the warm months and is great for children and teens to play in.
What could be as lovely as relaxing at poolside with your friends on a hot day? It's a wonderful way to take some time out and wind down at the weekend or during holiday time.
A pool can also add value to your home, especially if you live in a neighbourhood where pools are common. If you're looking to sell your home, it will not help if yours is the only house that doesn't have a pool.
The right pool makes your garden even more attractive and creates a beautiful outdoor space for your family.
But how do you choose the right pool? After all, having a pool installed can be a major investment, so you want to choose carefully.   
Cape Town Pools shares tips…
Above ground or in ground?  
When it comes to getting a pool built, there are many designs and building techniques to choose from. However, the choice can be as simple as knowing whether you want an above ground or in ground pool.
Let's take a look at how they stack up against each other to help you make your decision.
Ease of installation
There's no doubt that above ground pools are much easier to install. They typically come in kits which can be assembled by a team of experts.
If you're looking for something that looks a bit fancier than your typical circular above-ground pool, there are pools available with a wealth of additional features typically associated with in ground pools.
These include steps on the side of the pool, lighting for night swimming and better ambiance all around and pool heating to extend your swimming time.
You can also add decking and railing options to integrate your pool into your garden and give it a more attractive look
In-ground pools naturally take longer to plan, design and install. Digging out the space and installing this kind of pool takes a considerable length of time, though if you're looking for a permanent fixture, it's worth the time.
It's a good idea to get recommendations from friends if you can or check out online reviews to make sure you choose a trustworthy pool company.
Garden size and terrain
In some gardens an above ground pool simply will not work. If the terrain is especially rough or sloping, it's nearly impossible to flatten it enough to make an above ground pool viable. In such cases, in ground is the way to go.
Most gardens have some space constraints. However, this is not usually a problem even for in ground pools. These can be designed in all kinds of shapes and sizes, from large pools to much smaller cocktail or plunge pools which are suited to smaller gardens.
The size and shape of your garden might also affect whether construction teams can get in to build an in ground pool. Its construction usually involves heavy machinery, and builders will need good access to your garden.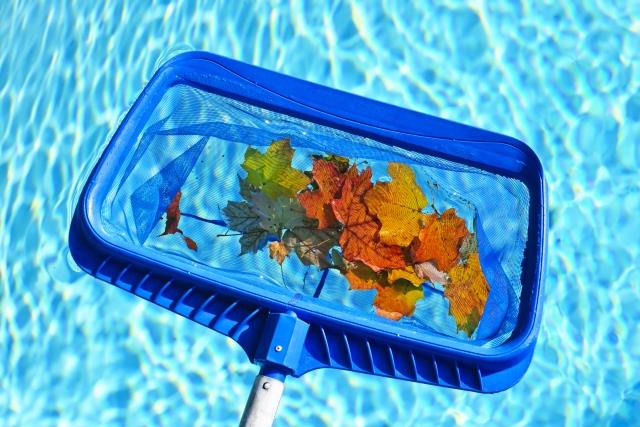 Upkeep
The amount of upkeep and its cost is generally similar for both kinds of pools. Both require regular cleaning, filtering and addition of products to maintain their chemical balance.
The main difference is what happens if the pool breaks. It's often more cost effective to replace an above ground pool if it develops a crack or springs a leak. An in ground pool, on the other hand, cannot be easily replaced and must be repaired. This is often quite a costly exercise.
Budget
Budget is one of the major considerations when choosing a swimming pool. Basic above ground models start at R15 000, where R50 000 is on the low-end of the price scale for an in ground model.
Kerb appeal
If you're looking to use your pool to increase kerb appeal, in ground is by far the better choice.
Above ground pools are seen as a temporary, fun addition by buyers and are not generally considered part of their new home. An in ground pool, on the other hand, looks luxurious to buyers.
Pool use
The most important question to ask is what you want the pool for. If you're thinking of long relaxed afternoons at the poolside with friends, serious swimming or diving, in ground is the best choice. In ground is also the best option if you're looking to add value to your home.
On the other hand, above ground is a great choice if you want something simple and cost effective for the kids to play in, cool off or enjoy sitting in on hot days. Although they don't add the same kerb appeal, a version with additional decking and landscaping can look attractive.
In ground and above ground pools both have their appeal – which one will you choose?